Special PowerPoint Radio Slides for Interview - Tuesday December 5
Package Deals

Package 1
The World Government Connection DVD Set


$24.95 or 105.674 ILS
Shipping $6.75 or 28.5839 ILS
TOTAL $31.70 or 134.238
Package 2
If you would like the book 'Sustainable Development - the Lie of the 21st Century' added to your order for $7.00 (29.6384 ILS) please click on the button below 'ADD Sustainable Development'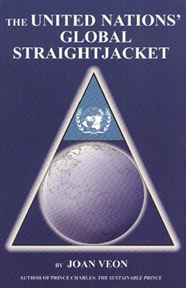 $49.46 or 209.739 ILS
Shipping 17.80 or 75.4175 ILS
TOTAL: $67.26 or 285.244 ILS


ADD Sustainable Development - The Lie of the 21st Century
$7.00 or 29.6384 ILS
Shipping
$21.95 or 92.0262 ILS
Totaling: $78.16 or 331.464 ILS

Package 3
Prince Charles, Global Straightjacket, The World Government Connection DVD Set, and The Committee of 300.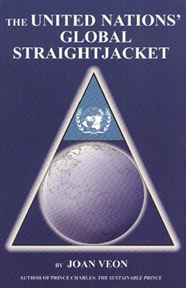 $69.21 or 292.756 ILS
Shipping
23.05 or 97.7543
TOTAL: $92.26 or 390.257 ILS
ADD Sustainable Development - the Lie of the 21st Century
Free
Shipping $7.49 or 31.7106 ILS
TOTAL: 101.39 or 428.879 ILS
Note: for shipping reasons Sustainable Development will be sent separately for Package 3.
Disclaimer: Although Joan Veon writes from a Christian World View, for people seeking the truth about world government her writings offer much understanding and therefore any of her personal religious views can be skimmed over.